Recurrent Themes – Childcare Workers
Background
While regular ships generally don't have children on them, generational ships most certainly do.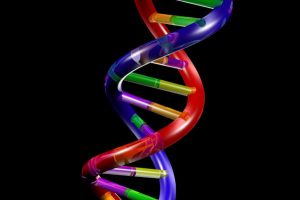 For all of those times when someone had to look after a kid, there are some similar threads that run through my fanfiction.
I am not including the Daranaeans here, mainly because their acts of childcare are generally a part of parenthood and not as unrelated professionals.
Appearances
Maria Elena Torres Archer
In Everybody Knows this is Nowhere, Maria Elena, daughter of Lili and José, steps in when Victoria is killed.
When Reversal begins, Beth has the unenviable position of babysitter to the Empress Hoshi Sato's lone royal brat, Jun.  Without being able to escape, Rick Daniels eventually reveals Beth would have been the first person killed by Jun.
Victoria Dietrich
Part teacher and part babysitter, Vicki cares for the children during Entanglements and The Three of Us, eventually giving some of the babysitter duties over to others.
Aidan MacKenzie (Mirror Universe only)
After the conclusion of Reversal, Aidan is tasked with siring the Empress's second son, Kira, and is also made to become the royal babysitter. Embarrassed, catcalled, and humiliated, Aidan lays low for the most part. With Chip, he gets a small degree of revenge in Brown. But in Gilded Cage, the Empress essentially gets him back by placing him under house arrest. In the alternate timelines in Temper, and in the correct timeline in He Stays a Stranger, it's revealed Aidan stayed on as the sitter although, as the children grew up, he became one of their only de facto parents, along with Susan. Susan is never really a sitter and instead is a skilled teacher, even in the Mirror Universe and even during alternate timelines.
Ethan Shapiro (alternate timeline only)
During Entanglements, after Ethan's suicide attempt, he can no longer adequately perform tactical duties. As he recovers, he becomes capable of working with the Quartermaster, Sekar Khan, and also performing some minor babysitter duties. This only happens during The Three of Us and not during Everybody Knows this is Nowhere.
José Torres (alternate timeline only)
As Ethan recovers, José becomes his roommate, and takes on babysitting duties as a means of trying to attract female attention. As with Ethan Shapiro's connection to childcare, this only happens during The Three of Us and not during Everybody Knows this is Nowhere.
Upshot
Childcare is of course still needed in the future, and I'm pleased and proud that it's a profession tackled by any gender.
Like this page? Tweet it!
---
You can find me on Google+.